You Have Important Work to Do, and Arts & Sciences Gets You There!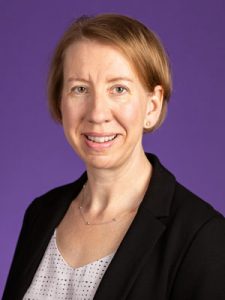 Dr. Allison S. Danell
Dean
252-328-6249
danella@ecu.edu
Harriot College is the largest college at ECU and provides you, as a student, with a well-rounded, diverse education in the arts and sciences. In Harriot College, you have the ability to broaden your skills and knowledge from faculty and staff in 16 different departments, including Economics, Criminal Justice, and Biology, to name a few. We offer more than 50 undergraduate and graduate degree programs, and you have the flexibility to be very creative in course selection and sequencing in many areas. This allows you to customize much of your time at ECU, including adding double majors, minors, or certificates to your plans. Through the programs you pursue in Harriot College, you will be taught and mentored by faculty who lead study abroad experiences, conduct multidisciplinary and cutting-edge research, and engage in other technologically and culturally relevant initiatives:
Impact our world and create solutions to help our Environment, Natural Resources, and Sustainability.
Challenge yourself to understand issues and policies surrounding Social Justice and Diversity.
Navigate our world to find common ground through Culture and Communication.
Explore, research, and discover how to change the face of Technology and Medicine.
Learn more about these Harriot College undergraduate or graduate programs that prepare you for LIFE.
Make more than a major decision. Make a major difference.
Click the buttons below to watch our theme videos and learn more.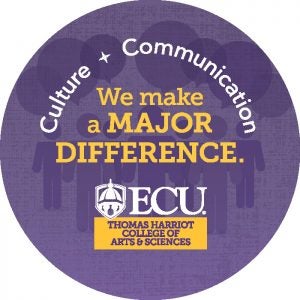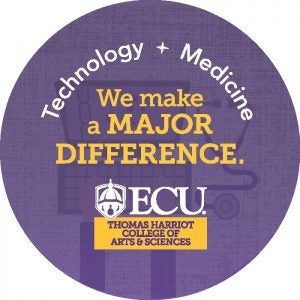 Careers
Harriot College provides you the building blocks for a career in which you can make a difference in the world around you. Careers that allow you to follow your passion and impact the world around you are limitless.
Be sure to follow the college on our ECU Thomas Harriot College of Arts & Sciences LinkedIn page for updates and highlights.
Your Major Matters
Watch videos in the "Your Major Matters" series and hear from current students to learn what you can do while majoring in one of the many areas in Harriot College, and how you can make a difference.
University Mission
East Carolina University's mission is to be a national model for student success, public service and regional transformation. Harriot College faculty and staff uphold the university mission through teaching, research, service and creative activity. Read more about the University Mission.